DP CUP is three-dimensonal dish design.
The face around the pierce-hole, and the concave-dish dropped from center of the disk, will bring out the beauty of brushed-hairline.
The [BRUSHED] is a two-tone finish, with brushed-finish to disk, and buff-finish to rim.
Stuck in texture of aluminum-meterial.
Also we prepared distinctive 7 colors variations, including new colors adopted for the first time [MAT HYPER],[SMOKE CLEAR],[RED CLEAR].
The aluminum emblem, and the cap like center-lock, and the aluminum-valves, will produce the racing atmosphere.
The aluminum emblem is shipped with two colors, [SMOKE LOGO] and [RED LOGO] ,so that you can select according to your preferences.
You are on the cutting edge in custom, with this wheel[sized 16x5.5J/6.0J/6.5J].
Pursue the three-dimensional appearance & depth of the disk, we created a separate mold design.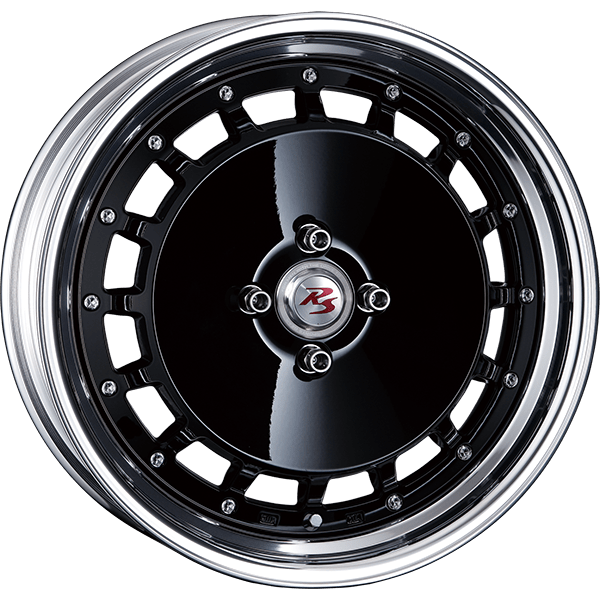 | | |
| --- | --- |
| Type | 2 ピース構造 |
| Size | 16 / 17 inch |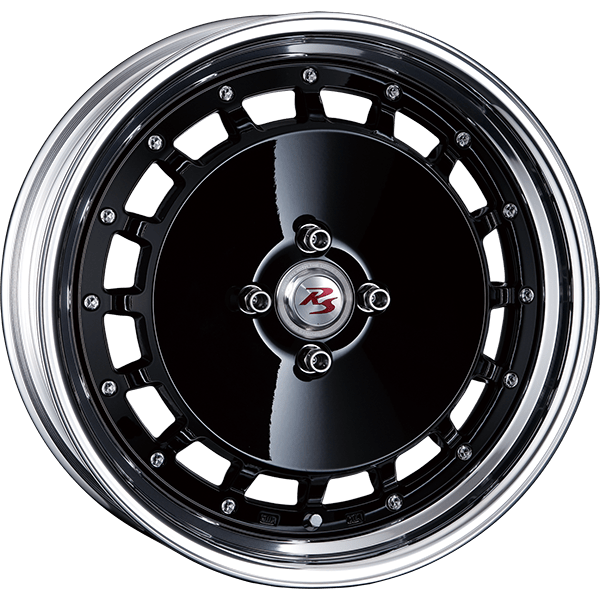 BLACK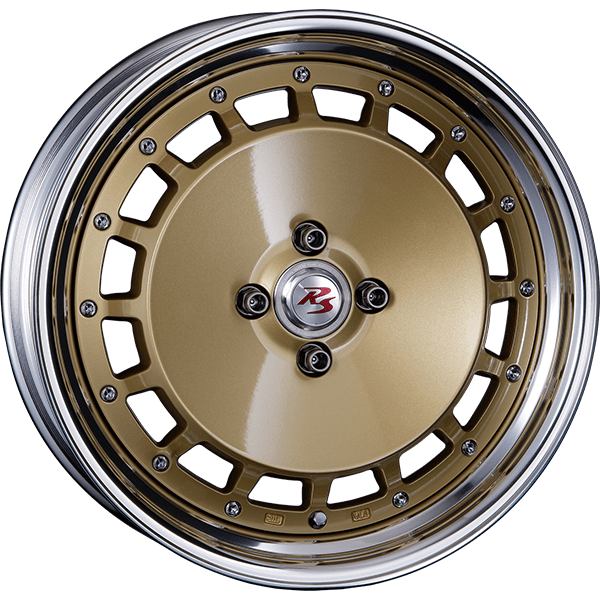 GOLD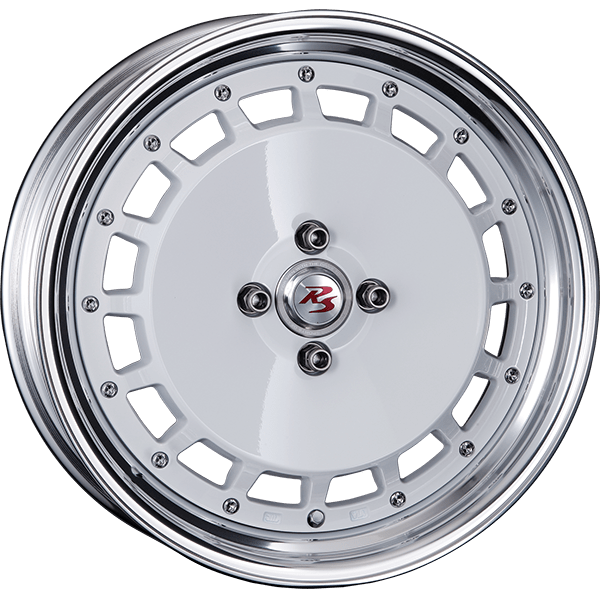 WHITE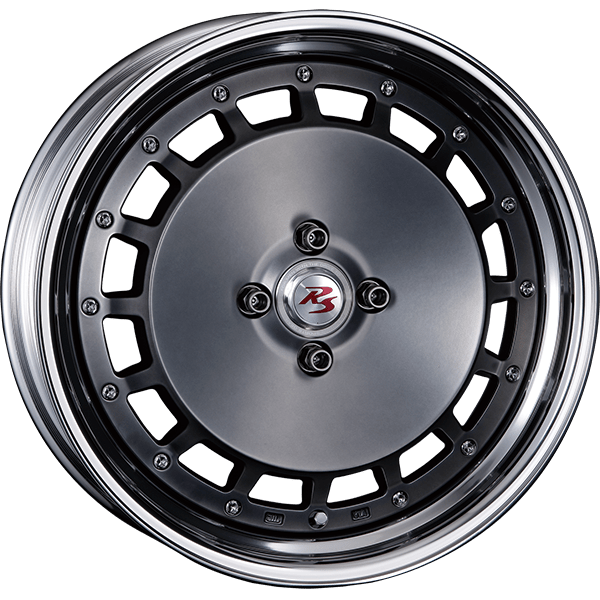 MAT HYPER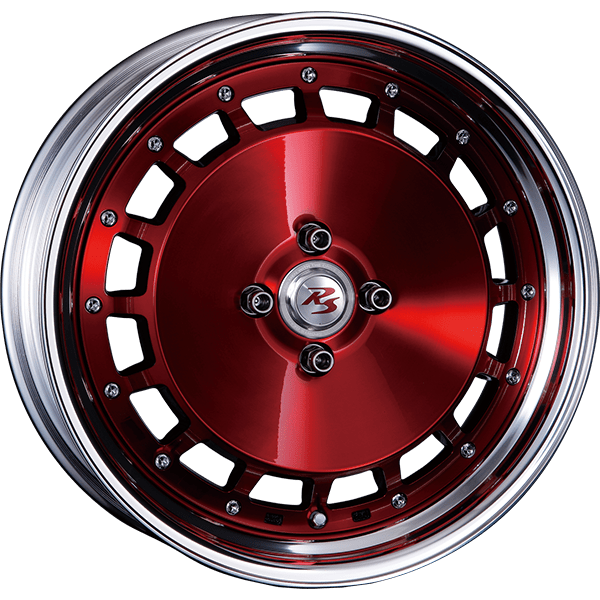 RED CLEAR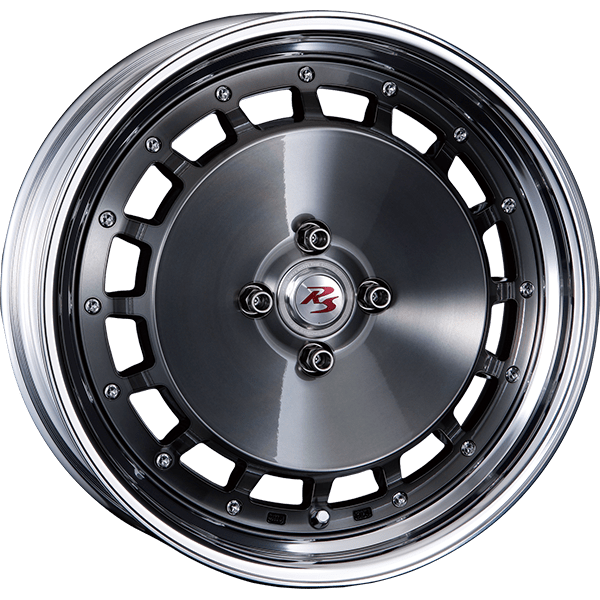 SMOKE CLEAR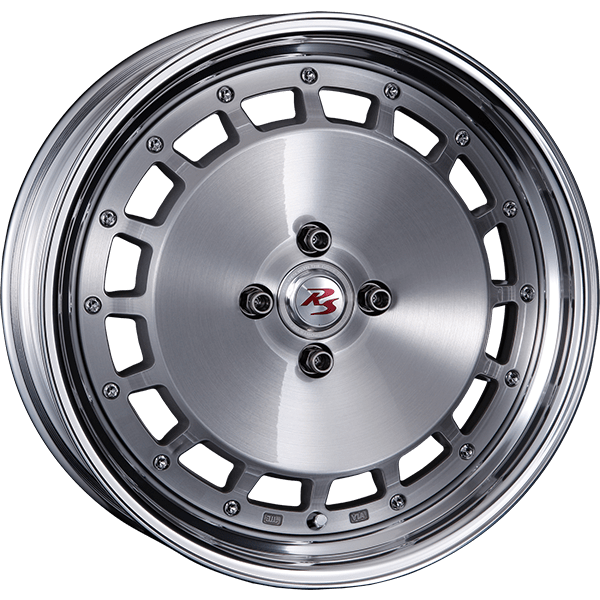 BRUSHED
Super Low & Low & Middle Type Disk
Size
税込価格(税抜価格)
S-Low Disk Inset
(リム深度/mm)
Low Disk Inset
(リム深度/mm)
Mid Disk Inset
(リム深度/mm)
H-P.C.D.
16×6.0J
¥81,400(¥74,000)
47(32)〜44(35)
38(32)〜34(36)
27(21)〜23(25)
4-98
4-100
5-100
5-112
16×6.5J
¥82,500(¥75,000)
51(35)〜38(48)
45(31)〜29(47)
34(20)〜18(36)
16×7.0J
¥83,600(¥76,000)
53(39)〜31(61)
51(32)〜21(62)
40(21)〜10(51)
16×8.0J
¥85,800(¥78,000)
53(52)〜19(86)
53(42)〜10(85)
42(31)〜−1(74)
16×8.5J
¥86,900(¥79,000)
53(58)〜12(99)
53(49)〜3(99)
42(38)〜−8(88)
16×9.0J
¥88,000(¥80,000)
53(64)〜6(111)
53(55)〜−3(111)
42(44)〜−14(100)
17×6.0J
¥88,000(¥80,000)
45(34)〜41(38)
36(34)〜31(39)
24(23)〜20(28)
17×6.5J
¥89,100(¥81,000)
51(35)〜35(51)
42(34)〜25(51)
31(23)〜14(40)
17×7.0J
¥90,200(¥82,000)
53(39)〜28(64)
49(34)〜18(65)
38(23)〜7(54)
17×7.5J
¥91,300(¥83,000)
53(45)〜22(76)
53(36)〜12(77)
42(25)〜1(66)
17×8.0J
¥92,400(¥84,000)
53(52)〜16(89)
53(42)〜6(89)
42(31)〜−5(78)
17×8.5J
¥93,500(¥85,000)
53(58)〜9(102)
53(49)〜−1(103)
42(38)〜−12(92)
17×9.0J
¥94,600(¥86,000)
53(64)〜3(114)
53(55)〜−7(115)
42(44)〜−18(104)
17×9.5J
¥95,700(¥87,000)
53(71)〜−3(127)
53(61)〜−13(127)
42(50)〜−24(116)
※16inch フルリバースリム(ダグリップ) ※17inch ステップリム(ダグリップ)
※Super Low Disk:6.0J+43 / 6.5J+49以上でリムからディスクが突出します。
※Low Disk:6.0J+34 / 6.5J+40 / 7.0J+47 / 7.5J+53以上でリムからディスクが突出します。
※Mid Disk:6.0J+23 / 6.5J+29 / 7.0J+36 / 7.5J+42以上でリムからディスクが突出します。
※ボルト車両の場合は、ハブセントリックリング(オプション)を同時にご注文下さい。
Disk Type Data
| H-P.C.D. | S-Lo | Lo | Mid | Hub Dia | Bolt Dia |
| --- | --- | --- | --- | --- | --- |
| 4-98 | - | ◯ | - | φ58 | φ13 |
| 4-100 | ◯ | ◯ | - | φ67 | φ15 |
| 5-100 | - | ◯ | ◯ | φ73 | φ15 |
| 5-112 | - | ◯ | - | φ73 | φ15 |
Disk Color Variation
COLOR
税込価格(税抜価格)
BLACK
-
GOLD
¥5,500up(¥5,000up)
WHITE
MAT HYPER
¥11,000up(¥10,000up)
RED CLEAR
SMOKE CLEAR
BRUSHED
¥13,200up(¥12,000up)
Rim Color Variation
COLOR
税込価格(税抜価格)
バフアナダイズドリム
-
ブラックアナダイズドリム
¥19,800up(¥18,000up)
ブロンズアナダイズドリム
カットアナダイズドリム
ACCESSORIES
| Parts | Model number | 税込価格(税抜価格) |
| --- | --- | --- |
| センターキャップ(サテンクローム) | RC-01SL | ¥2,200(¥2,000) |
| L型バルブ | CV-12 | ¥2,640(¥2,400) |
CENTER CAP / CENTER EMBLEM
センターキャップ(サテンクローム)

RC-01SL

¥2,200(¥2,000)
VALVE
L型バルブ

CV-12

¥2,640(¥2,400)
HUB LING
ハブリングΦ67×Φ58.1(FIAT、ALFA)

CHR-02

¥1,320(¥1,200)

ハブリングΦ67×Φ60.1(RENAULT)

CHR-03

¥1,100(¥1,000)

ハブリングφ73×φ57(VW、AUDI)

CHR-04

¥1,100(¥1,000)

ハブリングφ73×φ66.5(BENZ、AUDI、MINI)

CHR-05

¥1,100(¥1,000)

ハブリングΦ67×56(BMW、MINI)

CHR-07

¥1,100(¥1,000)

ハブリングφ67×φ57(VW、AUDI)

CHR-08

¥1,100(¥1,000)

ハブリングΦ75×Φ57.1(VW、AUDI)

CHR-09

¥1,540(¥1,400)

ハブリングφ75×φ63.4(JAGUAR、LANDROVER、VOLVO)

CHR-10

¥1,540(¥1,400)

ハブリングφ75×φ66.6(BENZ、AUDI、MINI、BMW)

CHR-11

¥1,540(¥1,400)

ハブリングφ75×φ72.6(BMW、LANDROVER)

CHR-12

¥1,540(¥1,400)

ハブリングφ75×φ60.1(RENAULT)

CHR-14

¥1,540(¥1,400)

ハブリングφ75×φ65.1(ALFA、CITROËN、VOLVO)

CHR-15

¥1,540(¥1,400)
NUT / BOLT
17HEX M12×1.5-28mm(5個入)

CBO-01

¥3,850(¥3,500)

17HEX M14×1.5-28mm(5個入)

CBO-11

¥3,850(¥3,500)

17HEX M14×1.5-35mm(5個入)

CBO-12

¥3,850(¥3,500)
MAKER
MODEL
SIZE
TIRE
WHEEL
TOYOTA
PRIUS (ZVW50)
PRIUS (ZVW30)
WISH(ZGE20)
16
205/55R16
205/55R16
1670 +48 LO
1670 +48 LO
17
215/45R17
215/45R17
1770 +48 LO
1770 +48 LO
PHO
TO